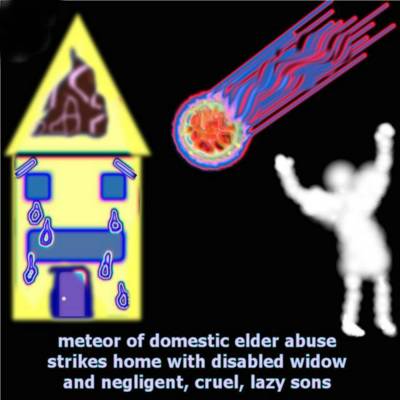 FREE mp3s at Amazon dot com
Yes, there are free, legal music downloads available at
Amazon
dot com.
Just look under "Music Downloads", then type in the name of the artist or band name, to see if there are any free mp3s.
[EDIT UPDATE: Here is the task path to get to the free downloads.]
Amazon > Music > Search Music Downloads >
type in band/artist name > Go!
And here are some more great
music artists that have
FREE mp3s on Amazon dot com:
Stereolab
(Microstoria)
Pete Seeger
(protest folk)
Mouse on Mars
(techno-electro)
Clem Snide
(funny folk)
Woody Guthrie
(protest folk)
Bright Eyes
(funny folk)
Al Di Meola
(jazz guitar genius)
The Fur Ones
(techno-electro)
Cosmicity
(techno-electro)
The Imaginary Friends
(folk)
Philip Glass
(avant composer)
Apples in Stereo
(alt rock)
The Yearlings
(soft rock)
Say Hi to Your Mom
(soft rock)
Echo Image
(techno-electro)
Sweep
(techno-electro)
Fairgrove
(alt rock)
The Angels of Venice
(mod classical)
14 Year Old Girls
(funny punk)
Half Japanese
(funny punk pioneers)
Electric Frankenstein
(funny punk)
Meade Skelton
(smooth country)
Mollycoddle
(alt rock)
Larry White
(smooth jazz)
The Halo Benders
(weird funny rock)
Built to Spill
(alt rock, like Pavement)
[END EDIT UPDATE]
Download These NOW!
Here are my strong recommendations:
Olivia Tremor Control
: "Love Athena"
Coastal
: "Northern", "Halfway to You", "Eternal", "Her Reflection in Chrome". (Unbelievably soft, gentle, dreamy, drifty lite pop.)
The Fiery Furnaces
: "Crystal Clear"
Dead Meadow
: "At Her Open Door", "Everything's Going On (LA Version)"
The Arcade Fire
: "Neighborhood #3 (Power Out)"
The Paranoids (The Librarians)
: "The Party's Over"
Spoon
: "I Turn My Camera On"
For Against
: "Clandestine High Holy"
Taj Mahal
: "Don't You Push Me Down"
If you come across any good, free, legal music downloads, post a comment, or email me. Let's share our discoveries. Music is good background ambience for web usability analytics and blogocombat blogstorm swarming campaigns.
Although I hate their name,
The New Pornographers
, with free mp3s at Matador Records, are another terrific band.
I think one should download Free, Legal mp3s as soon as discovered, because they don't necessarily stay online forever. Sometimes they're taken down, never to re-appear.
Also, your AV (anti-virus) program may suddenly decide it doesn't like your downloading habits. Your firewall may harden against certain sites and files, which may be completely innocent. Some security precautions may over-react, and interfere with your free and legal music downloading.
Then again, you may experience network problems, such as heavy traffic on a site, or server overloads, which may slow down or entirely prohibit your music downloading fun.
So, as with all things in life, and unfortunately, life itself, we must seize whatever we can, go for it, make it happen, take advantage of opportunities, realize they are perishable, and appreciate what we already have.
Grab these free and legal music downloads while you can.
[signed] Steven Streight aka Vaspers the Grate
:*)