*****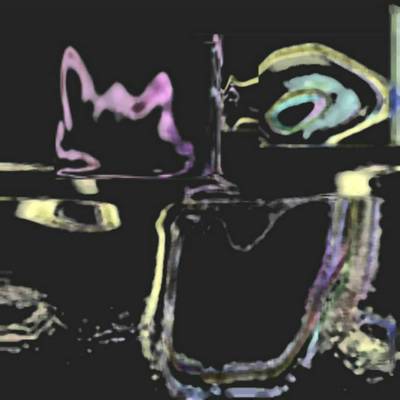 artificially induced magnetic dream wave


Amazon.com Registration
Usability Review

Why I Visited Amazon.com
I need to conduct research at Amazon.com.
This research includes investigating various books on computers, HTML, web development, human-computer interaction, information architecture, cyborg logging, wiki, publishing industry, cognitive science, and deconstruction philosophy.
So, I went to Amazon.com for the first time today.
I want Amazon.com to get to know my interests, and recommend new books on these specific topics.
Thus, I had to register as a new user. That's when some problems began.
Analysis Perspective
No web site is perfect. When I post comments that critique web sites, I do it in hopes that others can learn how to improve their own sites. I want the Web to be a user's paradise.
My own blogs are not exactly what I wish they could be. I'm limited by the fact that I am using a non-upgraded version of Blogger, to show what can be done with free blogs and Zero Budget Marketing.
I'm thinking of adding my own music, made exclusively with Imaginary Ethereal Virtual Online Musical Instruments, to this site, for example.
Then again, I wonder how music (organized sound, "rarefied air" -Busoni) might affect usability. I'd want to include controls for users to adjust the volume, or turn off the sound.
So, let's now see how a complex but easy-to-use, successful site, a web site in many ways worthy of emulation, could be slightly improved by Vasperization...
Usability Review of Amazon.com New User Registration
1. password:
[COMMENT] They did not specify which characters (numeric, letters, upper/lower case, special symbols like ~ or +) are acceptable for use as a password. No hints or tips are provided.
2. EDIT YOUR COLLECTION
[COMMENT] What does this mean? What collection? I'm just registering.
>Items you own (0)
Items on your wish list (0)
Items you've rated (0)
Items you've marked "Not Interested" (0)
Need help?
Visit our Help area to learn more.
[COMMENT] I want to inform them of some books I own, but ">Items you own" is not clickable.
So I click on "Items on your wish list". But then I get message "You currently have no items on your Wish List.
But now "Items you own" is clickable. I click on it. "You have no items...You can add items you own...by clicking the I Own It button on any Your Recommendations list."
I do a search for WEBMASTER IN A NUTSHELL book.
It comes up. I click on the title to select more info and actions pertaining to it.
I see a box "Rate This Item: ___ Not Interested ___ I own it" (little checkboxes next to each, rather than the underscores I use here.)
I click on the checkbox in front of "I own it" but although the little hourglass pops up by my cursor, the checkbox does not contain an "x" or a dot or a checkmark or anything. It remains empty.
At this point, I'm frustrated and confused and almost angry, because, like most users most of the time I'm In A Big Heck Of A Hurry. I've got loads and loads of other things to do tonight.
To make a long and tiresome story short, I eventually discovered that if I click on a star rating (5 stars means "I love it"), this action tells them that I own it (how else would I be able to rate the book, unless I borrowed it from a library or a friend?), but I still can't make a check mark appear in the "I own it" checkbox.
CONTENT NOTE: Why is there no published, or copyright date provided for a book? Also, why no name of publisher provided anywhere, unless you can spot the name, or the distinct identifying graphic, logo, or icon of a publisher.
Many readers want to know when a book was published or copyrighted, might even automatically buy anything recent that they were not aware of. And many readers trust certain publishers, like O'Reilly or New Riders or whatever, so just the name of the publisher can be an effective, motivating sales tool.
I OWN IT: So I added a bunch of book titles to my Wish List and I rated a bunch of books that I own and love (all got 5 stars).
Here a few books I own and heartily recommend:
*
Webmaster in a Nutshell
by Spainbour & Eckstein (pub: O'Reilly)
*
Homepage Usability
by Jakob Nielsen (pub: New Riders)
*
Web Design: The Complete Reference
by Thomas Powell (pub: Osborne/McGraw-Hill)
*
Deming's Road to Continual Improvement
by Wm. Scherkenbach (pub: SPC Press)
*
Net Gain: Expanding Markets Through Virtual Communities
by Hagel III & Armstrong (pub: Harvard Business School Press)
*
Free Prize Inside
by Seth Godin (pub: Portfolio/Penguin)
*
Direct Mail Copy That Sells!
by Herschell Gordon Lewis (pub: Prentice Hall)
*
Guerrilla Marketing for the Home-Based Business
by Jay Levinson & Seth Godin (pub: Houghton Mifflin)
*
The Internet Roadmap
by Bennett Falk (pub: Sybex)
*
Web Style Guide
by Pat Lynch & Sarah Horton (pub: Yale University Press)
*
Net Words
by Nick Usborne (pub: McGraw-Hill)
*
Wired Style
by Constance Hale & Jessie Scanlon (pub: Broadway/Random House)
*
The One to One Future: Building Relationships One Customer at a Time
by Don Peppers & Martha Rogers, PhD. (pub: Currency/Doubleday)
*
How to Swim with the Sharks Without Being Eaten Alive
by Harvey Mackay (pub: William Morrow)
*
Don't Sweat the Small Stuff at Work
by Richard Carlson, PhD. (pub: Hyperion)
Now I'm tired and want to depart, but wait...there's no "Log Out" link.
So I could worry about the fact that I have no reassurance that all my Wish Listings and Ratings and password and other registration information is all saved and secure.
This is probably why so many sites, that have a registration option, have a "Log Out" function, even though a user can generally just depart the site without going through a "Log Out" procedure, without losing any data inputed to the site.
I'm not thrilled with the New User Registration process at amazon.com and I feel they need to clarify and fix a few things.
I am very impressed with how the site interacts with me, and makes suggestions on related books when I do a search on a book I own (in order to rate it and let them know I own it.)
It's a complex site, so it's not easy for them to please every user. I really like the Wish List and Rating and the many features they provide for users. So I wish them the best, and I hope one day I'll be able to pass along a few recommendations for improvement to them.