*****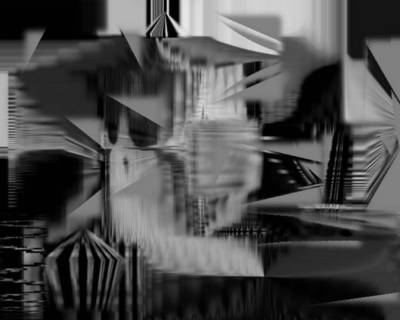 piano sonata in c minor


Questions About Blogs
Nobody Seems to Answer

I spent some time today visiting the blogs in my blogroll (see right column list of sites), and a few other blogs that they link to, and I started wondering about some things regarding blogs.
As I read my favorite blogs, and pondered the hot, new concerns being voiced, I developed the following concerns of my own.

16 Questions About Blogs Nobody Seems To Answer
1. Can you post too frequently? Is a new post every day too much? What about 3 or 4 times a day?
[I know, it depends on the blog, and Special Event Blogs (like the Iraq Elections, American presidential elections, or the tsunami disaster) tend to be updated with fresh content very frequently, sometimes every few minutes, at least for a while.
But I refer to posting on business, marketing, CEO, professional, scientific, "serious topic" blogs that are not necessarily tied to any current event or breaking news stories. In these blogs, can you post too frequently?]
2. Should most of your posts be as brief as possible, or should you say as much as you think you need to say to express an important thought on a subject?
3. Can you have too many links in your blogroll?
4. Just how important and effective is RSS ("Really Simple Syndication")? [You'll notice that I don't use RSS. Do you know why? Have you heard of RSS spam?]
6. Podcasting: do people really want to hear us blog? Isn't that a slow way to disseminate information? Is podcasting just a brief fad? How similar is podcasting to audio books?
7. How effective are photos and art for a blog? Do they increase readership...or are they distracting attention from the textual content?
8. Why do non-bloggers have trouble understanding the great and many benefits of blogging? Why do business people balk at starting a blog? What are the major obstacles or objections for businesses when it comes to starting a blog?
9. Will blikis (combo blog/wikis) become popular? Or will blogs and wikis go their separate ways?
10. What impression does a blog make when it has no external links, no blogrolls, nothing but the blogger's "voice" and self-promotional material?
11. How long will the blogosphere be cluttered with Personal Random Chatter Vanity Blogs? When will these type of blogs decline and perish, replaced by corporate, professional, journalist, i.e., more serious blogs?
12. Can blogs, like web sites, be classified as being either narcissistic or altruistic? (Meaning: heavily oriented to either self-centered purposes or other-directed purposes?
13. Will there be a near-future mad rush to wikis, similar to the mad rush to blogs we're seeing now?
14. Is it a bad idea to give your blog a title that is different from the URL? Does this mainly occur when a blogger decides they don't like the blog title, so they change it, but they don't change the blog URL because then no frequent blog visitors would be able to find their blog? Is there a solution for this dilemma?
15. I just posted a comment on a blog, but in my hurry, I forgot to fill in my name, email address, and URL. But the comment posted anyway. Is this a bug in that blog's comment functionality? How bad a problem could this be for the blog and should the blog owner correct it immediately?
16. The Next Big Thing after blogs: is it wikis...or glogs (cyborg logs)...or what?
I'm sure there are plenty of bloggers, web theorists, futurists, etc. who discuss such questions, but as of today, these questions seem a bit esoteric, I don't know who is talking about such things in depth.
Let me know if you have any answers.
I'll do an EDIT UPDATE right here on this post, when I come across interesting material related to any of these issues.
Stay tuned to this post.