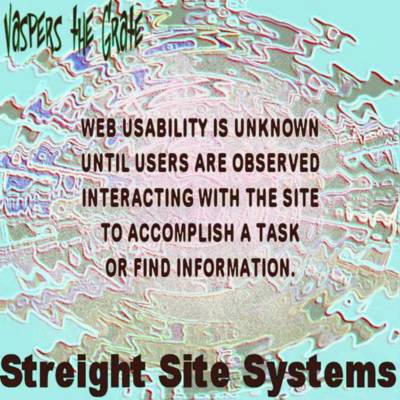 Web Usability Void of Not-Knowing

You simply cannot know if a web site is usable...
...unless you know typical users can easily
find information, order products, provide input,
or perform desired tasks at your site.
Surveys, questionnaires, feedback forms,
assumptions by web designers,
approval by corporate managers,
awards from web development organizations,
accolades from academic communities,
pats on the back from bosses...
...none of these are proof
that a web site is usable.
Usable means typical users
have no problem doing what
they want to do at the site.
If you haven't watched a typical user
interacting with your web site,
without any assistance or advice,
you really do not know how usable it is.
Only User Observation Tests
conducted by a professional team
can provide you with facts about
how usable your web site is.